A friend showed my this on Hackaday about how to pick up the weather fax signals from NOAA(National Oceanic and Atmospheric Administration) and with a quick bit of research I found you could do it with simple hardware.
Got myself a TV tuner that uses the R820T/R820T2. Then made an antenna out of scrapes I could find at work.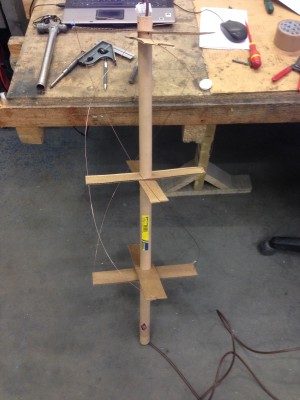 Not the best built antenna around but it looked cool (I do love the look of this antenna type). I tried it inside at first which pretty much failed, the roof at work has metal bits everywhere so scrambled most of the signal.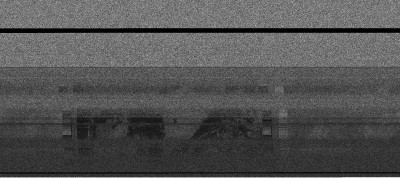 Not to be discouraged (more the opposite I was so hyper about picking up satellites) we planed to try again the next day, this time outside. Also with the second attempt I did some more reading so I could tweak to the antenna a bit, replace the doggy link to my SDR (TV tuner) and do some proper tracking of the satellites. As it turns out the car park at work is aligned north-south with little building in the way so was perfect location.
Now extremely hyper and having to wait half the day for the pass (think kid on Christmas eve but worse). We assembled outside, setup and wasn't long till the tones and clicks where heard and the amazing image to the UK started coming though.
WOW it was fantastic, I mean this is about as real time as it gets. Straight from space!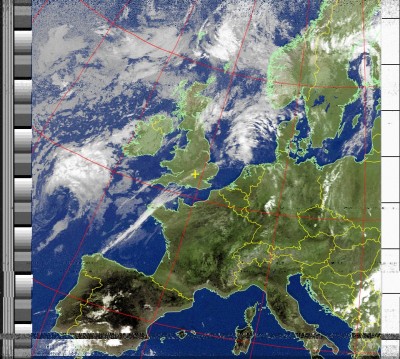 (The Country lines are added my the program)
The data that you can get out of the image converter (WXtoImg) was really good, on the IR image you can mouse over the country and see the temperature. Very interesting to see the top of the clouds are -40degrees ish.
So without saying I'm defiantly trying more RF stuff in the future. (already planing how to pick the higher resolution image).
How I didn't hear about this before I'm not sure, the NOAA satellites have been there for a long time (1998).
Better get some more data…